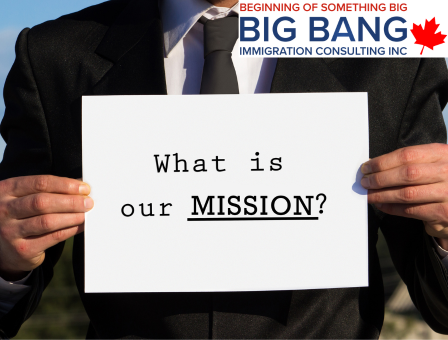 Our Mission
---
Our mission is to continuously thrive on delivering the most efficient, effective, reliable, transparent and accountable immigration and citizenship consulting services maintaining the highest level of professionalism.
We aim to stand out in the business by maintaining a long-term client-consultant relationship by being in the service of our client from the very first point to their settlement and beyond in Canada.
We are committed to achieve continuous excellence by keeping ourselves updated in the most recent development in Canadian immigration and citizenship law in order to prevent risks from policy and regulation-based uncertainties.

Our Vision
---
BBIC sees itself becoming the most trustworthy and sought-after consulting firm in the Canadian immigration business always keeping customer satisfaction at the topmost priority.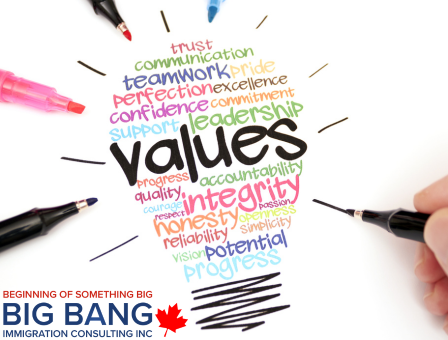 Our Values
---
Following are the values we add and always maintain in our business while we provide services to our invaluable clients;
Ethics and Morality
Integrity
Inclusive
Discipline
Transparency
Accountability
Trustworthiness
Appreciation
Diversity
Unity
Fairness
Hospitable and Courteousness
Honesty